FDA PRE-CLINICAL TRIALS TEAM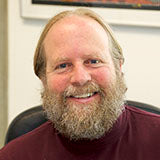 Steve Mackessy, Professor, School of Biological Sciences, Natural and
Health Sciences, University of Northern Colorado
Pre-clinical Cancer Researcher
The general focus of much of my research is on venomous snakes and their venoms; however, particular research projects involve very different aspects of the biology of these remarkable animals, ranging from functional biochemistry to population molecular genetics to natural history/ecology. It is my opinion that an interdisciplinary approach to research can offer the best possibility of understanding an organism and mechanisms of its interactions with its environment, and so my research and that of my students utilizes this multifaceted approach. Below are elaborations of specific projects in progress.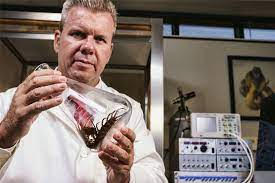 Dr. Stephen Johnson
Pre-clinical Pain Researcher
Dr. Johnson graduated from the Southern Illinois Univeristy School of Medicine with a PhD in Pharmacology. Since 1993, he has founded and operated three mass spectrometry service facilities ranging from controlled substance analysis to bottom up proteomic characterizations. Dr. Johnson is an Associate Professor of Biochemistry at the University of Illinois Springfield
and an Adjunct Professor with the Southern Illinois Univeristy School of Medicine. Dr. Johnson is an expert neuropharmacologist and chemist with decades of experience in the isolation, purification, and molecular characterization of compounds ranging from small regulated molecules to large uncharacterized proteins employing a broad range of chromatographic and mass spectrometric techniques. He is also an accomplished electrophysiologist who characterizes the modulatory effect that venom peptides have on ion-
channel. Dr. Johnson has traveled around the world to collect, preserve, and characterize venoms to establish a library of structure-function relationships that are the foundation of smart drug design.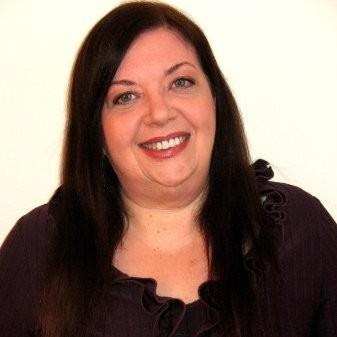 -Deborah (Debbie) Cenci, Chief Compliance Officer, A.V.P. of Regulatory Affairs, Compliance and Quality. Life Science – U.S. Lead
"Dr. Ahn and I are excited about this ground breaking and innovate line of global non-invasive therapeutic solutions for companion pets.
After 30 years of combined life sciences experience and over 360 Rx Drug approvals and launches we are extremely confident that MRVL Pets will not only obtain regulatory approval but will also become a global leader in the industry.
We feel that MRVL Pets will fulfill an important unmet need in oncology, arthritis and lymphoma for canine and feline."
" Altran is extremely excited to be working with MRVL Pets on this innovative new line of Rx Drugs to support and improve the quality of life for companion pets."
Deborah has over 25 years of regulatory affairs and compliance experience in the pharmaceutical and medical devices industry in providing International R&D and Regulatory Strategies for development for over 320 Rx Drugs and 48 Medical Devices. She is presently the Vice President of Regulatory Affairs, Compliance and Quality at DIVA, where she is responsible for international regulatory departments such as; regulatory affairs, drug safety, compliance, audits, pre-clinical, post-marketing, Drug Discovery, regulatory strategy, resource allocation, global project and portfolio management for all phases of life sciences. Deborah manages CRO relationships and all outsourced projects and is the QA advisor; She interfaces with Health Authorities, Regulatory Agencies, and is the U.S Agent for multiple Foreign Firms. She has established effective working relationships with the FDA, established SOPs for effective operation of the Regulatory Affairs departments, and prepared regulatory submissions for domestic and international product development and registration. She managed and implemented the submission of the first Chinese Rx Product to the FDA in the world. She served as Regulatory Delivery Leader assigned to multiple FDA regulated customer accounts. She was in charge of validating all applications including iCloud, providing documentation and training for all regulatory activities. She interfaces and conducts vendor audits and builds global regulatory strategies for Medical Devices and Rx Drugs in relationship to new guidelines and market expansion. She has authored and contributed to two well respected books on CSV within Life Sciences. She has also served as an Expert Witness for various Fraud, Compliance Civil and Criminal Cases. She has served on various CEO and CIO forums and boards to assist leaders in developing new approaches to avoid risk, develop stronger compliance practices and assisting in resolving 3rd party compliance issues worldwide.
Following her internship, Dr. Navratik joined Aventura Animal Hospital in Aventura, Florida, she became a partner in the hospital and grew the practice from a 2.5 doctor day practice to a 6 doctor 24/7 comprehensive referral ER facility. She sold the practice to VCA in 2012 and stayed on as medical director until 2020.
In 2017 she co-developed a company, VetVacationCE, that would provide a new option for veterinarians to receive their state mandated licensure requirements. VetVacationCE has educated veterinarians from all over the world offers "continuing education in unforgettable locations" so that veterinarians can earn RACE approved CE while on vacation. VetVacationCE has held meetings for veterinarians and technicians in over 13 states, 5 countries in just 3 short years. Topics covered include Behavior, Cardiology, Nephrology, Endocrinology, Surgery, Dentistry, Oncology, End of Life and Geriatrics, Emergency Critical Care, Anesthesia, Avian and Exotic Medicine, Dermatology, Clinical Pathology, Neurology, Internal Medicine and Rehabilitation Medicine. Since COVID19 we have morphed the business into a successful online platform and have already held 3 online meetings and have plans for 7 more this year. Her prior experience also includes serving as a corporate medical director for a group of 8 veterinary hospitals, Pet Medical Centers.
Dr. Navratik also helped develop, OcuBright, a veterinary tear stain supplement that eliminates tear stains from dogs. She developed a clinical trial with a veterinary ophthalmologist, Robert Swinger DVM ACVO and the owner of the company, Mr. Yoram Yogev, to prove the safety and efficacy of the product.
Dr. Navratik's special interests in veterinary practice include managing complicated geriatric patients with multiple problems, pain management, oncology, dermatology, feline and canine internal medicine, and soft tissue surgery. She is married and has two children and two dogs. She enjoys yoga, travelling and walking on the beach with her dogs.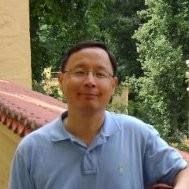 Dr. Albert Ahn Chief Medical Officer, Altran
Dr. Ahn graduated from Tufts University School of Veterinary medicine with a DVM degree. Following an internship in small animal medicine and surgery at The Animal Medical Center in New York City, he completed a small animal medicine residency at Tufts University School of Veterinary Medicine Foster Hospital for Small Animals.
Dr. Ahn is a veteran of the Animal Health Industry with over 25 years of industry experience, including roles as President at AB Science, USA, a canine oncology company; Chief Scientific Officer at Summit VetPharm, a division of Sumitomo Corporation of America, in addition to roles at Hill's Pet Nutrition. Dr. Ahn's accomplishments include developing the marketing strategy for Heartgard® Plus, the blockbuster heartworm disease prevention product while serving at Boehringer Ingelheim and bringing Vectra 3D®, a next-generation product for flea and tick control, to market during his tenure with Sumitomo. Dr. Ahn has since held several senior managerial positions at Sumitomo Corporation of America (formerly JW Childs), Merial (a division or Merck and Sanofi-Aventis), and Hill's Pet Nutrition, Inc. (a division of Colgate Palmolive). In June 2008, AB Science launched the US division of its company under the leadership of Dr. Ahn, president of U.S. operations. Dr. Ahn has extensive experience dealing with governmental agencies, starting with his work with Frontline, then Vectra, and more recently, KinaVet – all popular industry standard medications for companion animals.His professional experience includes leadership roles at the likes of Oracle, Terminus, The Associated Press, Knight Capital Group, and Franklin Templeton Investments. Patrick graduated from the University of Florida in 2005 with a Bachelor's Degree in Business Administration and Mass Communications.